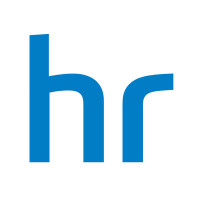 Rockford HR Payroll is easy yet powerful HR Payroll software that fits the needs of small to medium-size businesses.
Our HR Payroll Solution helps you with all aspects of managing your employee records and seamless integration with accounting packages like QuickBooks and Sage 50 (Peachtree). It helps you to manage all HR and payroll activities like staffing, training, attendance, and integration with attendance device, leave, promotion/demotion, appraisals, salary, overtime, loan, posting into QuickBooks and Peachtree i.e. from candidate entry till employee exit.
Human Resource Management
Employee document management.
Automatic e-mail alerts for document expiry, asset return and birthday etc.
Employee asset management.
Employee benefits calculation and reminder.
Centralized leave management through e-mails.
Employee promotion and increments management.
Integration with Bio-metric device and manual attendance.
Automatic End of Service benefits calculation.
Payroll Management
Payments and deductions.
Flexible overtime setup and calculation.
Employee Loan management.
WPS file generation.
Pay slip generation.
SEAMLESSLY MANAGE YOUR
EMPLOYEES RECORD
Every member of our team has one core motivation – creating hassle free business solutions. To know more how