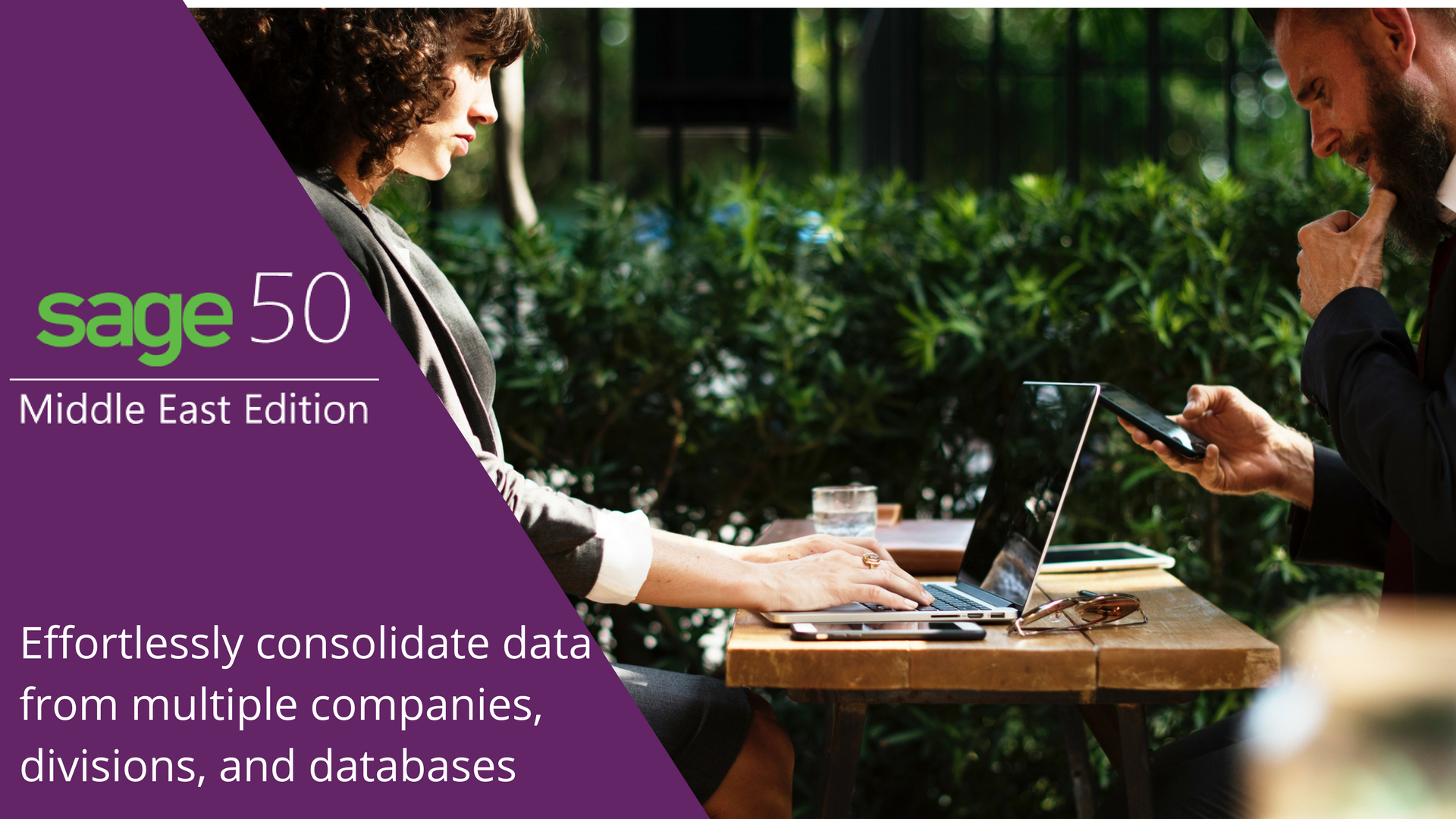 Specially made for Small to Mid-Sized Businesses in the Middle East.
A Holistic accounting solution that helps businesses in automating a number of accounting processes.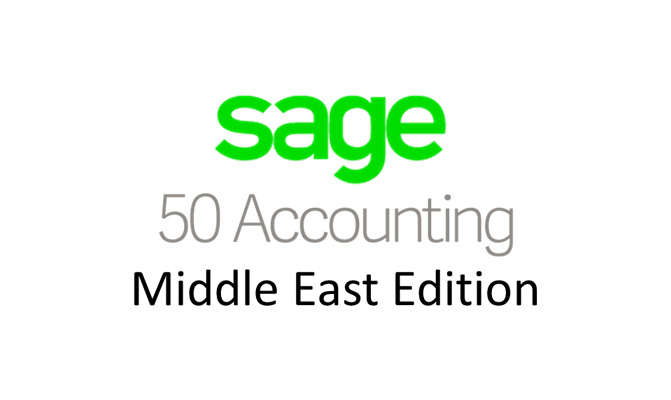 Sage 50 Accounting Software – Middle East Edition is made with the Ideas evolved from Sage 50 Accounting Software US Version(Sage Peachtree), Canadian (Simply Accounting) and UK (Line 50) Version which are Best-in-Class Accounting Solutions that serving many industries like Construction, Manufacturing, Distribution, Service etc. and leading financial management solutions used in many countries of ASIA, AFRICA, US.
If you need an accounting solution to meet your Outgrown business requirements, let's start with Sage 50 Accounting Software – ME Edition.
VAT Compliant software
Sage 100 Evolution has been designed in compliance with the standards of accounting practices in the United Arab Emirates, including VAT regulations.
Project Tracking
Manage your projects by capturing budgets for each project and track all income and expense transactions against projects. You have the ability to generate a report that shows profit or loss for each project.
Finance and Accounting
As companies continue to grow and evolve, so do their complexities. Sage 100 Evolution provides the tools and capabilities to enhance business intelligence and meet complex financial requirements at any level.
Process all accounting transactions in real-time
Manage foreign transactions using multi-currency
Maintain multiple sets of companies with its own chart of accounts
Automatically reconcile Cash Book entries to the corresponding bank statement entries using Bank Statement Manager
Inventory and Operations
Get complete control and visibility of your inventory.
Multiple units of measure enable accurate ordering, manufacturing selling, pricing and costing of inventory items
Convert your purchase orders to well-received voucher on the receipt of the inventory items
Transfer stock between your warehouses
Serial Number Tracking allows you to store detailed information for inventory items
Add import cost allocations on your stock to determine actual cost of your goods
Key Benefits of Sage 50 Accounting Software – ME Edition
Total control on your business operations
Real time reports
Customize for your Business
Low cost of ownership
A holistic picture of your entire business
Features of Sage 50 Accounting Software Middle East Edition – Perfect Solution for Business Requirement
General Ledger
Accounts Receivable
Accounts Payable
Inventory
Sales and Purchase Order Entry
Invoicing
System Audit Manager
Global Tax
Multi-Currency
Multi Warehouse
Project Tracking
Delivery Manager
Bank Statement Manager
Sage Intelligence Reporting – Basic
Add-On Modules
Serial Number Tracking
Sage Intelligence Reporting (Advanced)
Fixed Assets
Debtors Manager
Bills of Materials
Pricing Matrix
Job Costing (Middle East Only)
OUTGROW YOUR
BUSINESS REQUIREMENTS
Want to know more about a bussiness software that especially made for the Middle East
[modal_popup_box id="123456″ width="400px" btnsize="14px" titletext="TALK TO US" btntext="TALK TO US" btnclr="#ffffff" btnbg="#632666″ titleclr="#ffffff" bgclr="#632666″]
[/modal_popup_box]